ABOUT NSMN
MEMBERSHIP
CHAPTERS
CUSTOMER SERVICE
CONNECT

Board Member News
Congratulations to longtime Board Member TONY WELLS who was named Senior Vice President, Marketing of Schneider Electric's North America Operations. Based in San Fracnisc, his responsibilities cover the entire North America region, including direct management of the region's marketing teams. Schneider Electric is a $32 billion energy management and services company with more than 130,000 employees in over 100 countries, focused on doing power management for the last 170 years. Prior, Tony held Chief Marketing Officer roles at ADT and 24 Hour Fitness.
Connect now
Congratulations to NSMN North Texas Chapter Board Member PETE DITS who was named Vice President of Sales, Premiere Networks. He will continue to be based in Dallas and previously served as the Vice President / General Manager, ESPN Dallas.
Connect now
Congratulations to NSMN National Executive Board Member JEFF SHIFRIN. Jeff has been named President/COO, Octagon Marketing Worldwide. Jeff now manages the operations and overall business of Octagon Marketing Europe & Asia Pacific, in addition to his existing role with Octagon Marketing Americas and FRUKT North America. An 18-year veteran of Octagon, Jeff was named President Marketing Americas in 2005 and he's been overseeing Consulting, Events, and Entertainment businesses through ten consecutive years of growth. . Please join me in congratulating Jeff on his enhanced role and promotion!


Connect now
Congratulations to NSMN National Executive Board Member JEFF PRICE. Jeff has been named Chief Commercial Officer of the PGA of America. The former President and Publisher of Sporting News, who also served as President of SI Digital and Head of Sponsorships for MasterCard, began his new role on August 1 and he is based at PGA headquarters in Palm Beach Gardens, Florida. In his new role, he oversees the primary commercial areas of the organization, including media, sponsorship, merchandising, marketing/communications and international.
Connect now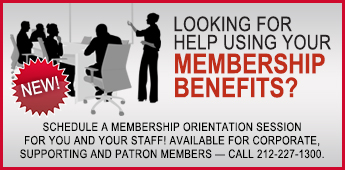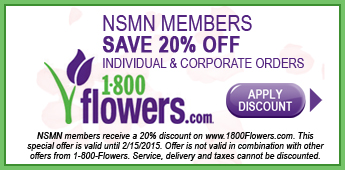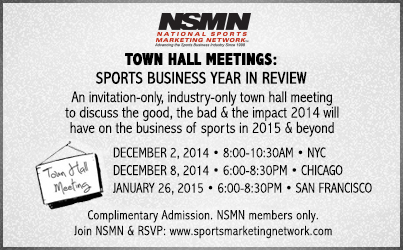 News & UPCOMING Events
T O N I G H T

NEXT EVENT:
SPORTS BUSINESS YEAR IN REVIEW:
AN INVITATION-ONLY, INDUSTRY-ONLY TOWN HALL MEETING TO DISCUSS THE GOOD, THE BAD & THE IMPACT LAST YEAR WILL HAVE ON THE BUSINESS OF SPORTS
IN 2015 & BEYOND

HOSTED BY:
Bay Area Chapter
Monday, January 26, 2015
6:00 - 8:30pm
OMNI San Francisco Hotel

Complimentary Admission - NSMN Members Only
All Members, All Chapters are invited to attend.
Join us as hundreds of sports business professionals gather to discuss the groundbreaking and industry-changing events of 2014 -- and their impact on 2015. This timely town-hall meeting - led by NSMN Board members with audience participation - will examine last year's news-making events and decisions that will alter the course of our business in 2015 and beyond. We will discuss how social media ignites awareness and sparks national discussion and debate of the issues. What is the role of the most senior sports leaders to help shape decisions and policy that impacts athletes, owners, sponsors, media and fans – and more importantly decisions and policies that address important social issues that transcend sports and affect society? What is the responsibility of these top sports leaders to their sports organizations vs. society? What has the sports business industry learned from 2014 and how will the landmark events from last year impact the future of the business of sports in 2015?

---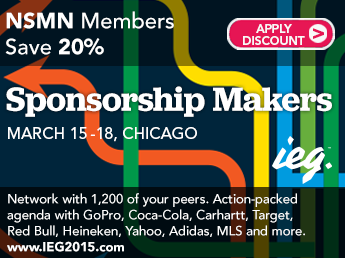 ---


LEADING U.S. ATTORNEY
JEFFREY KRAVITZ
NAMED TO NATIONAL EXECUTIVE BOARD




Named as one of the leading intellectual property, trademark, copyright and trade secrets attorneys in California by Chambers USA, Jeff focuses his practice on business and intellectual property, entertainment and technology disputes. He has significant experience with copyright, trademark and unfair competition matters, as well as media, libel and trade secret law and partnership breakups or "business divorces." Jeff also represents clients in the entertainment industry, including production companies, studios and individuals with their litigation needs, particularly concerning copyright infringement, invasion of privacy, sexual harassment and provides business counseling related to their intellectual property. Additionally, Jeff represents online technology companies and emerging startups in litigation matters and counsels companies as they seek to protect their intellectual property. READ BIO


Connect now


---


INDUSTRY VETERAN
STEVE BYRD
JOINS CHICAGO CHAPTER BOARD



Steve Byrd recently formed a consulting firm, Sports Media Executive, LLC, following his 17 year career at STATS, Inc. which culminated in the sale of STATS to Vista Equity Partners in 2014. His initial client roster includes leading global private equity, technology, digital media, fantasy sports, and sports marketing firms. During his career at STATS Steve held various roles with increasing levels of responsibility culminating in the position of Co-Chief Operating Officer. HIs focus included sales, marketing, digital products, and fantasy sports. Steve directly managed STATS' relationship with leading media and tech clients as well as the company's many league and sport federation partners across the globe. Steve has been in the sports industry for over 20 years. Previous to STATS, he served in senior marketing, sales management and business development positions at Wilson Sporting Goods, AMF Bowling & Billiards and Sports Sciences. Steve was a founding Board Member of the Fantasy Sports Trade Association. He also served on the Board of Directors of Data Stadium, a Japanese sports content company, from 2008-2013. Steve serves as an Executive-in-Residence at the University of Chicago Booth Graduate School of Business. He holds an MBA with Honors from Chicago Booth and a BSME with Highest Distinction from Purdue University. READ BIO


Connect now
---

ETHAN CASSON, CHIEF REVENUE OFFICER, SAN FRANCISCO 49ers
JOINS BAY AREA CHAPTER BOARD



Ethan Casson enters his fifth season with the 49ers, his first as Chief Revenue Officer after having spent the 2013 season as the team's Chief Sales Officer. In his new role, Casson oversees all revenue streams for the 49ers organization and, on behalf of the Stadium Authority and its tenants, for Levi's® Stadium. This will include corporate partnerships, broadcast partnerships, luxury suites, premium services, ticket sales, ticket operations and stadium events and tours. A member of the Sports Business Journal's Forty Under 40 class of 2014, Casson originally joined the team in 2010 as the 49ers vice president of corporate sales. Since that time, he has led the corporate sales and corporate services team, with a primary focus on procuring corporate revenue associated with Levi's® Stadium. He spearheaded the team's efforts in securing a 20-year, $220 million Stadium Authority naming rights partnership with Levi Strauss & Co. – one of the largest in NFL history. In addition to naming rights, Casson has established many long-term partnerships with the most prominent brands in sports and technology, who will all come together to deliver the ultimate fan experience at Levi's® Stadium. Under Casson's leadership, the team's corporate revenues are among the highest in the NFL.
READ BIO


Connect now