ABOUT NSMN
MEMBERSHIP
CHAPTERS
CUSTOMER SERVICE
CONNECT

Board Member News
U.S. OLYMPIC COMMITTEE ANNOUNCES NSMN BAY AREA CHAPTER BOARD MEMBER ANNE WARNER CRIBBS AMONG 2015 AWARD WINNERS

The United States Olympic Committee presented six awards last week at the celebratory dinner held during the 2015 U.S. Olympic and Paralympic Assembly. The dinner featured Hall of Fame basketball coach Mike Krzyzewski as the keynote speaker, and NBC anchor and correspondent Carolyn Manno as host. Anne Warner Cribbs was named the Olympic Torch Award honoree. The Olympic Torch Award recognizes an individual who has positively impacted the Olympic Movement by promoting the Olympic Ideals. Warner Cribbs – a 1960 Olympic gold medalist in swimming – has dedicated her career to advancing sport and maximizing opportunities for youth in the San Francisco Bay Area and beyond. She co-founded the American Basketball League, and was selected as president and CEO of the San Francisco Bay Area Sports Organizing Committee, for which she became the first female to lead a major U.S. Olympic bid with San Francisco 2012. A former vice president of the U.S. Olympians and Paralympians Association, she was also the founding force behind the USOPA's alumni chapter in Northern California, creating an environment for her fellow Olympians to thrive and inspire the next generation. Congratulations Anne!


NATIONAL EXECUTIVE BOARD MEMBER
JERRY SOLOMON IS NOW THE NEW PRESIDENT OF THE MEMPHIS OPEN

The Memphis Open, the city's annual stop on the Association of Tennis Professionals worldwide tour, has a new owner! Veteran sports business executive Jerry Solomon, President and CEO of Boston-based StarGames - a sports marketing, management and entertainment company - will be President of a newly formed company that will own and operate the event.
Read more


}
Congratulations to NSMN North Texas Board member BRITTON BANOWSKY who was named Executive Director, College Football Playoff Foundation. He served as Commissioner, Conference USA for 13 years. Britton will stay with the Conference until it completes the process to identify his successor. It is anticipated that the Board of Directors will conduct a special meeting to discuss the matter in September and at its regular meeting scheduled Oct. 25-26, 2015.
Read more



News & UPCOMING Events
---
IT'S A GREAT TIME TO UPGRADE YOUR LEVEL OF MEMBERSHIP

RECEIVE ADDITIONAL BENEFITS & INVOLVE MORE STAFF! WITH NSMN! UPGRADE BY SEPTEMBER 30 & RECEIVE 20% OFF THE UPGRADE COST!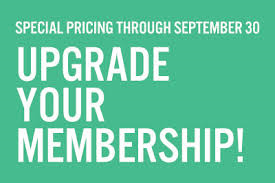 ---


Connect now
GMR MARKETING EXECUTIVE VICE PRESIDENT STEVE SKUBIC APPOINTED TO BAY AREA CHAPTER BOARD

GMR MARKETING IS A PATRON MEMBER OF NATIONAL SPORTS MARKETING NETWORK (NSMN)



Steve Skubic is an Executive Vice President of GMR Marketing and a veteran of the travel, event, and sports marketing industries for more than 30 years. In 2014, SportsMark merged with GMR and Steve continues his involvement in global events and assisting the company in growing its global footprint. Some of the notable clients he has worked with include adidas, Cisco, EY, GE, Omega, P&G, and Visa.

Prior to his role at GMR, Steve was Chief Executive Officer of SportsMark Management Group. His leadership and financial management acumen were hallmarks of his tenure at SportsMark, which began in 1990. The company consistently earned industry accolades, including SportsBusiness Journal's Sports Event Marketing Firm of the Year. READ ENTIRE BIO



---


Connect now
IBM'S GLOBAL SPONSORSHIP CHIEF NOAH SYKEN APPOINTED TO NEW YORK CITY CHAPTER BOARD

IBM HAS BEEN A CORPORATE MEMBER OF NATIONAL SPORTS MARKETING NETWORK (NSMN) OR MORE THAN 15 YEARS


Noah Syken is the Vice President, Global Sponsorships and Client Programs for IBM. In this role he leads the overall strategic relationship with IBM's sponsorship partners including The Masters, US Open Golf and Tennis, Wimbledon, Roland Garros, Australian Open, and the Tony Awards. Prior to this, Noah was a leader of IBM's global media organization where he oversaw the transition to a digitally centric media strategy. He also led the strategy and marketing around IBM's "Watson" computer that successfully competed in the "Jeopardy! IBM Challenge" in 2011. Noah is passionate about emerging media and platforms and focuses on the intersection of technology and fan engagement as a means to drive IBM's business into the future. READ ENTIRE BIO



---


Connect now
SPORTS BUSINESS DEALMAKER
GARY JACOBUS APPOINTED TO NEW YORK CITY CHAPTER BOARD



ARAMARK IS A CORPORATE MEMBER OF NATIONAL SPORTS MARKETING NETWORK (NSMN)





Gary Jacobus is currently the Head of Business Development for Aramark's Sports & Entertainment division and a member of the company's Executive Leadership Council. He is responsible for securing new and retaining current food & beverage, retail merchandising and facilities management business within professional sports venues, NCAA sports venues, convention centers and amphitheaters. Aramark currently serves over 150 sports and entertainment venues in the United States. Gary has spent the majority of his career in the sports and entertainment industry creating some of the largest corporate partnerships in sports marketing history. He began his sports career with the National Football League. During his seven-year tenure with the NFL, the annual marketing partnership revenue grew from $10MM to over $120MM. Jacobus was responsible for the then largest partnership in sports history, a three year $87MM venture with Sprint. Jacobus moved on to run IMG's worldwide corporate consulting practice where he grew the division by 270% over a three-year period. He was responsible for consummating a $2.5MM annual worldwide consulting agreement with Philips Electronics that was the most lucrative consulting assignment in IMG's 40 year history. READ ENTIRE BIO