Board Member News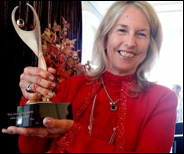 Congratulations to longtime NSMN Bay Area Chapter Board member ANNE WARNER CRIBBS.

Anne, who won gold in the 1960 Olympics was inducted as the 27th recipient of the Athena Award by the Palo Alto Chamber of Commerce.

Now head of Cribbs & Company and the CEO of Bay Area Sports Organizing Committee, Cribbs was honored at the Garden Court Hotel for "excellence, creativity and initiative in her profession; contributing time and energy to improve the quality of life for others; and actively assisting women in realizing their full leadership potential."

As a 14 year old, she won gold at the 1959 Pan American Games. A year later, she competed at the 1960 Olympic Games in Rome. Holder of the American records in both the 100 and 200-meter breast-stroke events, she placed fifth in the 200 meter breaststroke in Rome and was a member of the gold medal-winning, 400-meter medley relay team. She retired from competitive swimming at 15.

Cribbs' professional career has focused on serving sports and the community. In 1995, she co-founded the American Basketball League (ABL), the first women's professional basketball league in the United States. During its existence, the ABL strove to set the standard for what women's professional sports could and should become, creating a permanent legacy and changing the paradigm, according to a press release from the Chamber of Commerce.

Anne became president and CEO of the San Francisco Bay Area Sports Organizing Committee (BASOC) in 1999 and led the San Francisco 2012 Olympic Bid. Though San Francisco came in second to New York City, her work consolidated political support, including mayors, county boards of supervisors, the state governor's office and state Legislature. BASOC, under Cribbs' leadership, organized the 2006 FINA World Masters Championships -- 7,800 competitors from 75 countries. She also served as the president and CEO of the 2009 Summer National Senior Games, which featured 18 medal sports, seven demonstration sports and 10,000 competitors older than 50 years -- the largest multi-sport event in the United States.

She served as the chair of the 40th anniversary of San Francisco's June 2011 Three Day Celebration of Ping Pong Diplomacy. The historic event showcased the Chinese Olympic Committee and their delegation and the US Table Tennis Team. Anne was the director of 2011 USA Swimming National and Junior National Championships, the largest national swimming competition, held at Stanford for more than two weeks, featuring nearly 4,000 swimmers from across the United States. The event was broadcast live on NBC.

Currently, she continues to serve as chair of the California Senior Games Association and organized the 2012 Bay Area Senior Games/California Senior Games Championships with 2000 athletes and 25 sports. Anne is also an Olympian adviser to NBC Bay Area.

READ ENTIRE ARTICLE /

Connect now
---
Congratulations to longtime NSMN San Francisco Chapter Board member KEITH BRUCE who was named CEO, San Francisco Super Bowl L Host Committee. Prior, Keith spent 9 years at SportsMark and was most recently the CEO of the agency.
Connect now

NSMN 15th ANNIVERSARY EVENT VIDEO:
NSMN News & Events
---
NEW YORK CITY CHAPTER

MEMBER NETWORKING BREAKFAST
Tuesday, December 10, 2013
8:00-10:00am
Hard Rock Cafe New York

Complimentary Admission / Members-only
All Members, All Chapters are welcome!
RSVP NOW

---
NORTH TEXAS CHAPTER EVENT POSTPONED:
The holiday gathering planned for our North Texas Chapter members was postponed as the event date wasn't a good date for most of our members. We know that the final weeks of December are a very busy time so we will work on your next event for early 2014! Thanks for your kindness & your understanding and for being active members! Happy Holidays to all!!
---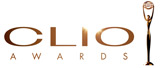 NSMN NAMED MARKETING PARTNER FOR NEWLY LAUNCHED CLIO SPORTS AWARDS
The CLIO Awards, the esteemed international advertising, design and communication program has created a new program, CLIO Sports, which launches in January 2014. This new initiative will honor breakthrough work in the realm of sports programming, associations, events, teams, individual athletes, and products/services.

NSMN was named a Marketing Partner, together with The Hollywood Reporter and Adweek.

In addition to assisting with the marketing campaign to help create additional awareness of this new and exciting awards program, NSMN will nominate and invite industry leaders to join the jury that will evaluate submissions and select the most groundbreaking work of the year. The Awards Ceremony for the CLIO Sports Awards will take place on July 17, 2014.

---
---
THANK YOU TO OUR GENEROUS MEMBERS!



THANK YOU TO OUR INDUSTRY COLLEAGUES & NSMN MEMBERS FOR RAISING MORE THAN $62,000 FOR ARIANA ECONOMOU'S PARENTS VIA NSMN'S SPORTS TACKLES CANCER EVENT HELD IN NYC ON SEPTEMBER 9, 2013. 100% OF THE MONEY GENERATED BY THE EVENT WAS DONATED DIRECTLY TO THE FAMILY.
YOU CAN STILL DONATE TO ARIANA ECONOMOU'S FAMILY. PLEASE CONTACT JENNIFER KARPF FOR DETAILS.
THANK YOU SO MUCH!